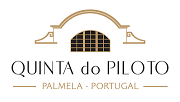 In early 20th century, Mr. Humberto da Silva Cardoso had purchased three estates, built and established Quinta do Piloto & Serra wineries; it also became one of Palmela's most respected wine makers.
Later, he handed over the business to his sons, Rui and Alvaro; under the sufficient management of young Alvaro, the large vineyard was capable to produce an extraordinary volume of wine, 4 million liters annually for the local market. His nephew, Humberto, educated in agronomy nurtured the dream of bottling their wines, and the son Filipe Cardoso accomplished the goal.
Today, Quinta do Piloto products are selected from the very best 500 acres of family vineyard in Palmela; for instance, among those, 86 acres of traditional sandy soil nurturing 40 to 60 year old vines,ideally for varieties Castelao & Fernao Pires, also 10 acres of clay limestone soil is good for Muscat (aromatic wines).